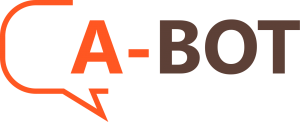 [abot_status]
This is A-BOT's official page. Here you'll find news, bots status, updates and more about this app. Enjoy.
What is A-BOT?
Feel bored? Have a question? Need to talk to someone?
Chat with one of the three AI advanced bots about anything and everything.
Alpha, Bravo and Charlie are here to entertain you with accurate answers, jokes, anecdotes, and sometimes, meaningless statements.
Shoutout to GadgetHacks for the great review.
ChangeLog:
♦ V 2.2
– New design
– A new set of greetings!
– Bug fixes
– UI improvements
♦ V 2.1
– Connection error fixed
♦ V 2.0
A-BOT is back!!
– Bug fixes
– UI improvements
♦ V 1.2
– Minor bug fixes
– UI improvements
– New Facebook page
♦ V 1.1
– Minor bug fixes
– UI improvements
– You can now change your profile picture
Articles about A-BOT
­
[get_abot_posts]
---