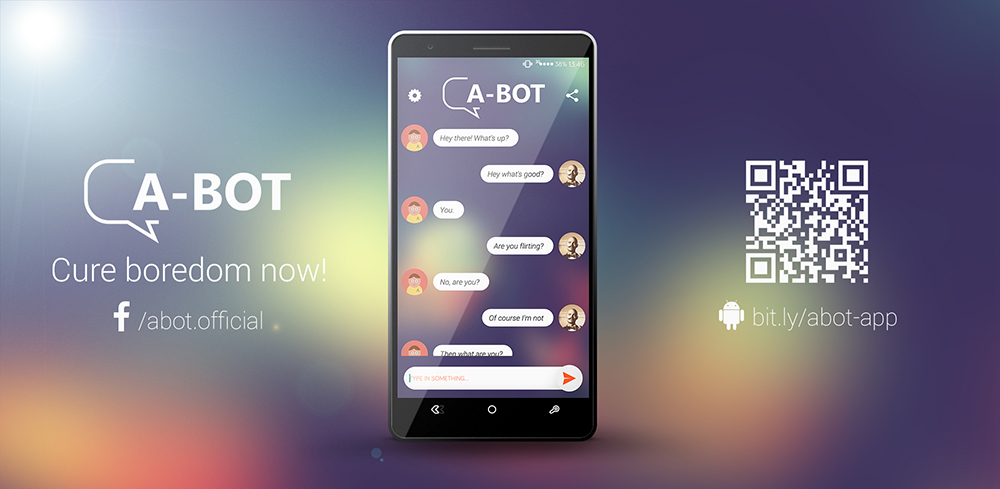 A new version of the A-BOT app on Android has
been released
today. A-BOT is a fun chatty AI that can cure the eventual boredom of the day.
This new version focuses on the conversational aspect of the bot. A-BOT now keeps the conversation flow better than before; it can remember your name, discuss things within a certain subject, etc…
We also have fixed several bugs and made some performance improvements.
Get A-BOT on Android for free via the Google Play Store.