People have always been familiar with liking things to express themselves and connect with other people, all through today's social media platforms like Facebook, Instagram, Twitter and others. But what about disliking? Could it be as effective and strong in order to connect with people and express your opinion?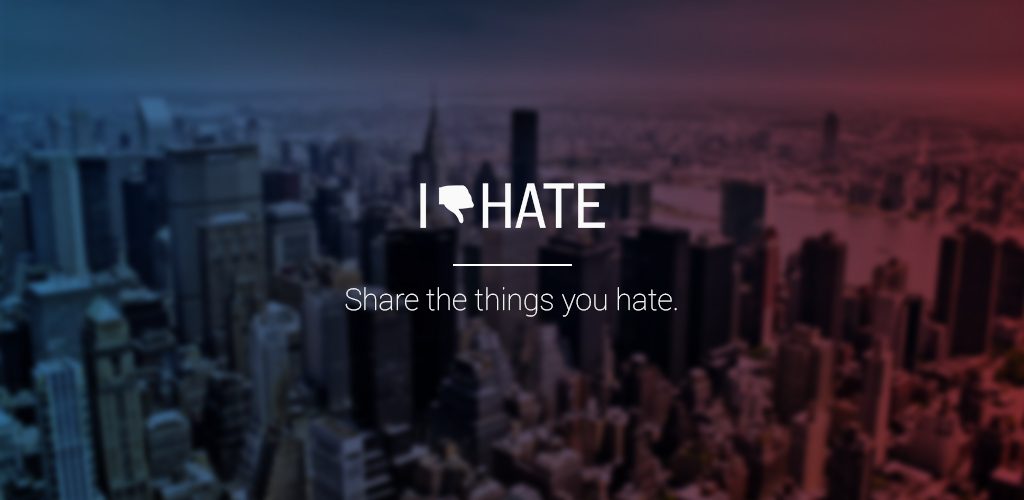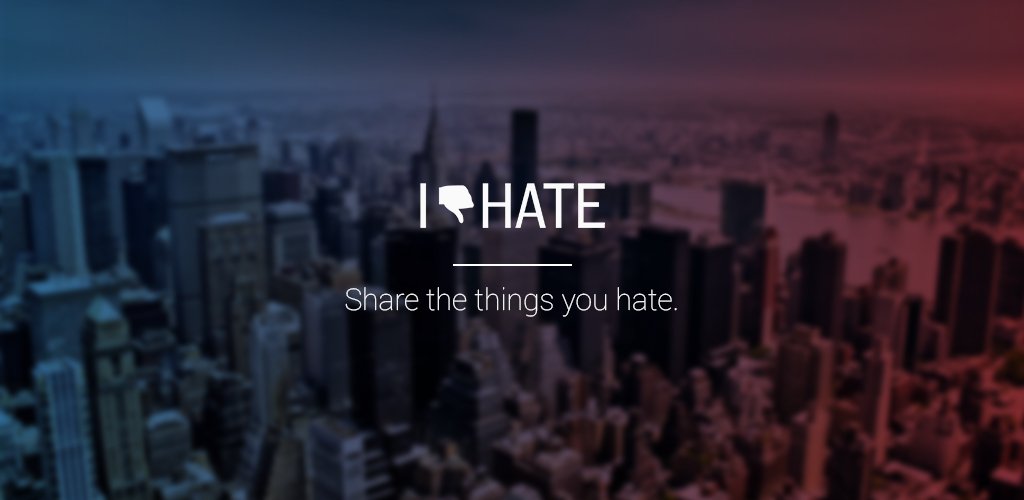 The question has been answered… with I Hate
What is I Hate?
I Hate is a fun place to express yourself by sharing what you hate, and discovering what other people rant about. Whether it's your rival team, Mondays, or the flat-earthers, I Hate is the right place to connect with people who hate the same thing.
We believe that you can connect and bond with people not only through liking similar things, but also through disliking certain things. And so, we made I Hate with the intention to connect people together in a fun way.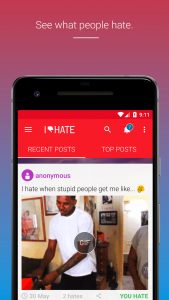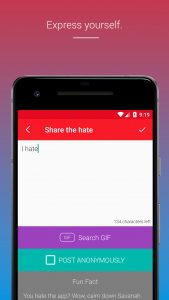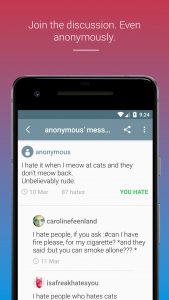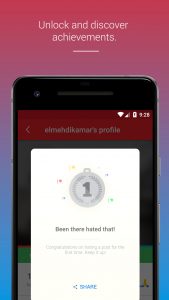 Awesome Features for the Haters
EXPRESS YOURSELF IN MANY WAYS
– Post or comment freely, whether anonymously or publicly.
– Find millions of GIFs to express yourself even more.
STAY IN TOUCH
– Get instant notifications when people interact with your post and more.
– Participate in events and contests.
CONNECT WITH OTHER HATERS
– Add a comment to any post in a snap and join the discussion.
– You hate the same thing as "John", let him know by tapping a single button.
IT'S FUN AND FREE!
– Unlock fun and unique achievements.
– Sign up easily using Facebook.
I Hate is currently available for Android, and is expected to be available for iOS devices very soon.
So, do you have what it takes to be part of the Haters official assemble?