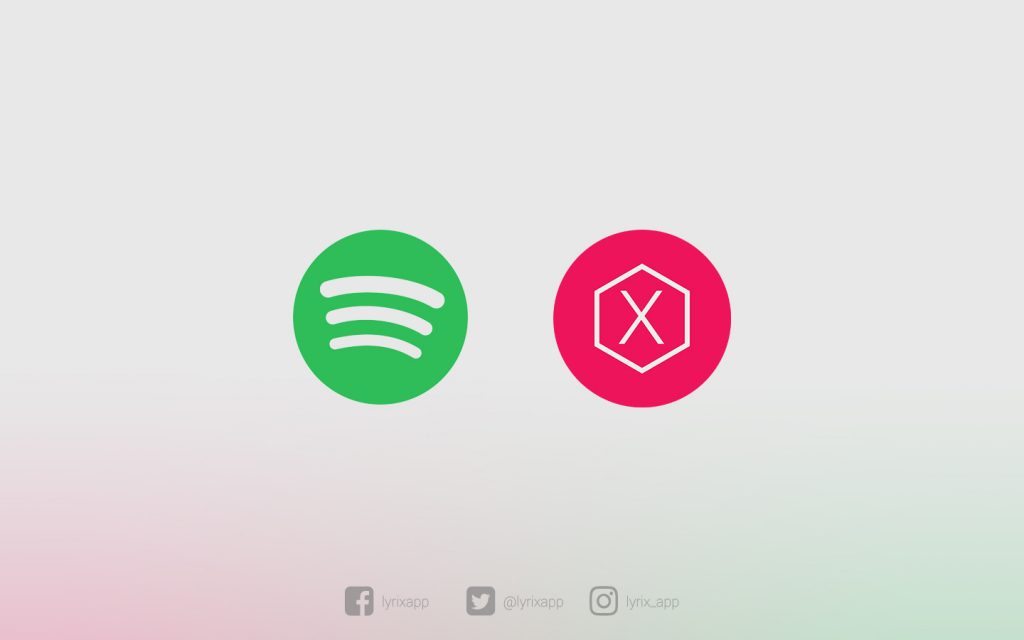 Have you ever wanted to check out the lyrics of a song you're listening to on Spotify but can't bother with switching windows and apps altogether?
With Lyrix's Song ID feature, you can seamlessly get lyrics for your currently playing track on your device, whether you're using Spotify, Google Play Music, or your stock music player.
But for now, let's focus on Spotify, and here is how to get the most of Song ID when using Spotify.
How it works?
1- Enable "Device Broadcast Status" on Spotify
This option will let other apps such as Lyrix see what you are listening to, and get information about the current playing track.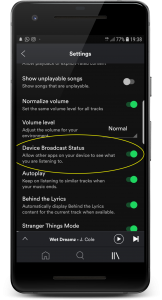 2 – Enable "Song ID" on Lyrix
Next thing is to enable Song ID on Lyrix, this lets Lyrix fetch the lyrics of the currently playing song on your device and display a notification when a result is found.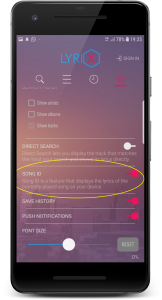 3- Enjoy!
All you have to do now is enjoy listening to your favorite music, ands get the according lyrics whenever a new song is playing.
Song ID is still in experimental phases. If you encounter any issues, feel free to send us a mail to: contact@lyrix.io
Download Lyrix:

Download Spotify: